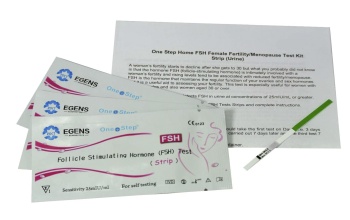 Female fertility test strip (FSH hormone)
This test is especially useful for women with irregular cycles and women aged 30 or over.This test is suitable for you to do at home and measures the levels of F.S.H. in a sample of your urine. High levels of F.S.H. (more than 25miu/ml) can signal that your body is entering menopause.

The test can be taken at any time during the month and then the second test should be taken 1 week later. We recommend that you test using first morning urine as it contains the most hormone and so will give a more accurate result.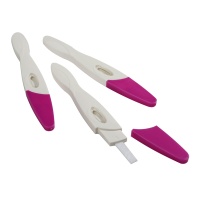 From 7,68 €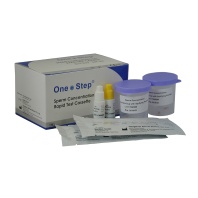 From 18,60 €