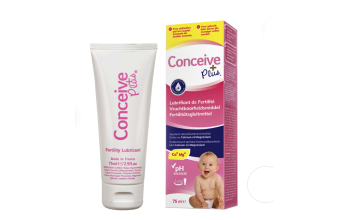 Conceive Plus sperm friendly lubricant
Conceive Plus is a FDA cleared fertility friendly personal lubricant that is formulated to be isotonic and meet a PH range compatible with human sperm survival and migration. Intended to enhance the ease and comfort of intimate sexual activity, supplement the body's natural lubrication and help couples on the path to getting pregnant naturally. Contains Calcium & Magnesium Ions. Regular lubricants are proven to have negative effects on the fertilization process and should be avoided when you are trying to conceive.

Gynecologist / Doctor Reccommended and sold in more than 60 countries.


Video